GPC SYSTEM
Augmented Intelligence at the heart of your processes
GPC SYSTEM offers innovative solutions for the optimization and monitoring of industrial equipment and processes.
Our solutions are for you if:
You suffer recurring financial losses

Due to quality defects

Due to insufficient productivity

You want to reduce your environmental impact.
GPC SYSTEM
The innovative Global Process Control technology.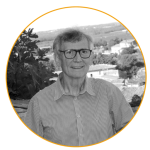 Daniel Lafaye de Micheaux
Founder & CEO
Daniel Lafaye de Micheaux,academic statistician, designed GPC technology as a multidimensional extension of SPC : The GPC exploits the interactions between the quantities collected instead of considering these quantities separately as the SPC control charts do.
This became possible by the computing power of computers which WA Shewhart did not have and by the experience in multidimensional statistics of D. Lafaye of Micheaux.
Since 2003, GPC technology has been already used in a wide variety of fields (semiconductor, automotive, plastics, metallurgy, etc.).
I'm interested,
how can I find out more?
GPC SYSTEM - GLOBAL PROCESS CONTROL
Our innovative technology
Use original multidimensional model
Analyses the different types of dispersion
Go back to the sources of the disturbances
Detects and integrates new disturbances
Reduces the number of variables to be measured
Gives intelligible results
"The GPC method proposed by M. LAFAYE DE MICHEAUX appears to have the benefits of multivariate technics and avoiding pitfalls ; it is not like others, simply triggering alarms, but it allows us to know immediately the cause of the drift… The GPC method provides adequate responses to a growing need."
"…The GPC developed by Mr. Daniel Lafaye de Micheaux makes it possible to go even further in identifying the signature of an out of control process, with a permanent learning mode."
"…The follow-up by multivariate methods seems to me very interesting and the recent developments reassure me in this direction. In addition, the ergonomics of the results are in line with our operational needs."
GPC SYSTEM
Adopt the GPC System methodology
Contact
Questions ?
Contact-us !